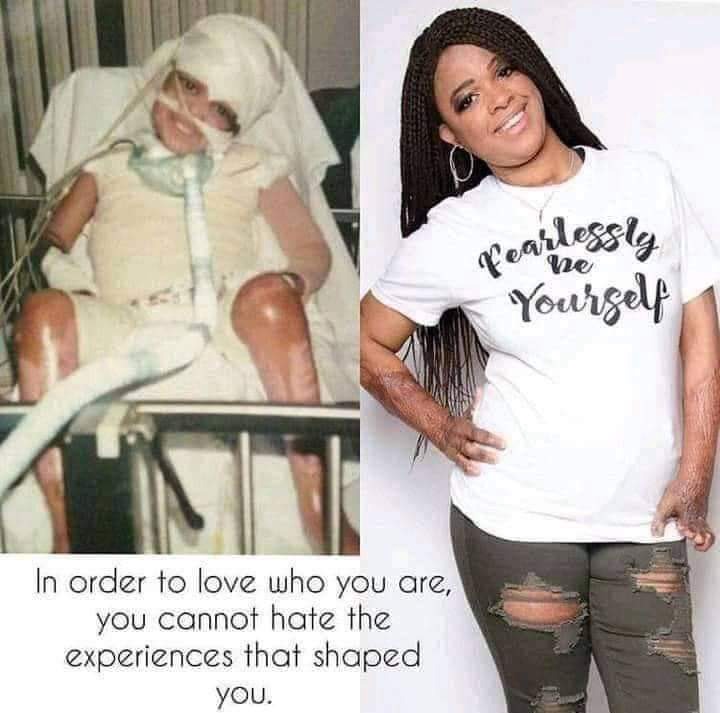 The sweet story of a female fire accident survivor has surface on the internet.
The story detailed account of how a beautiful lady identified as Kanisha Anthon had survived fire accident as a baby.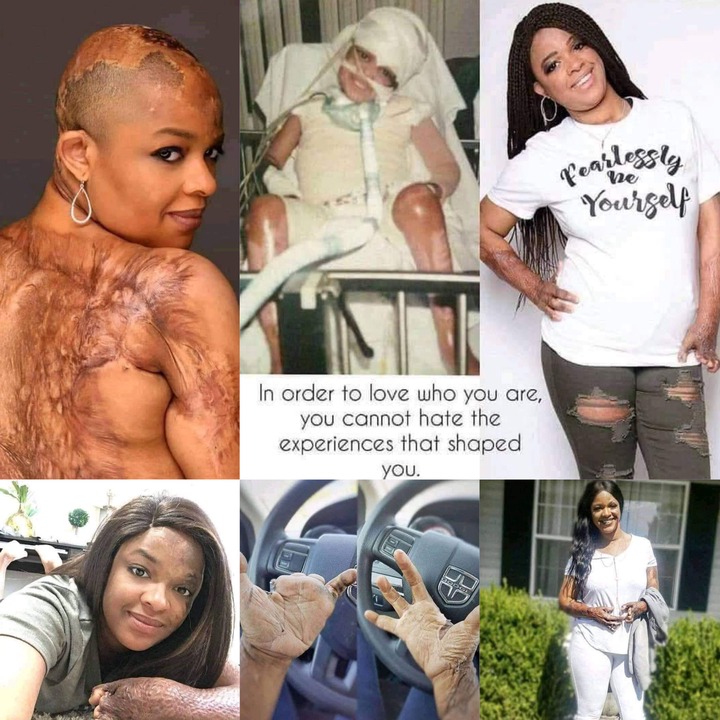 The story reads;
"At the age of 4, I was in a house fire. I remember being trapped by a room full of fire than being pulled out of the window by my big toe. I was in the house with my mom and three brothers, two brothers aged 2 and 6 did not make it out.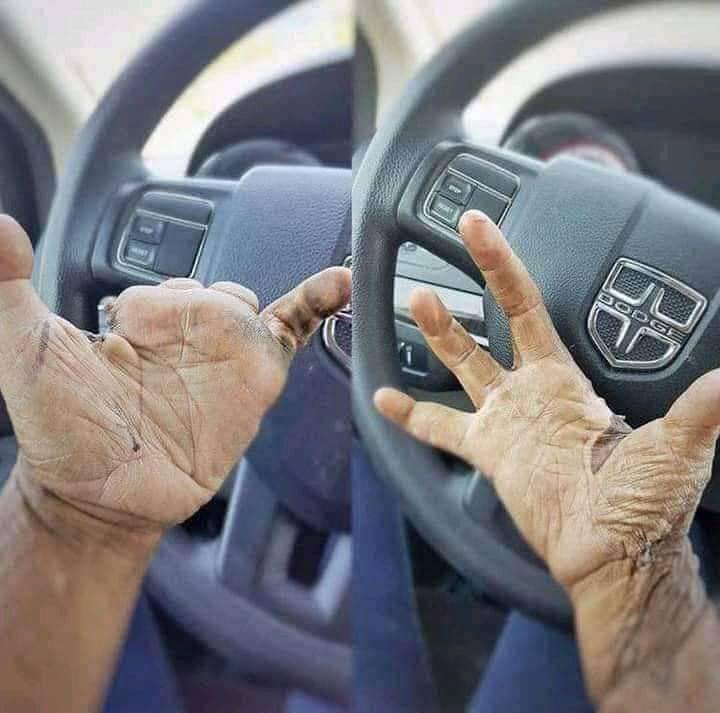 "I was sent to one hospital where they weren't able to do any thing for me, then flown to another. By the time I made it there, my heart had stopped. My mother had been told her 3rd baby had died. After a few minutes, I was given another chance at life. And I don't take it for granted at all.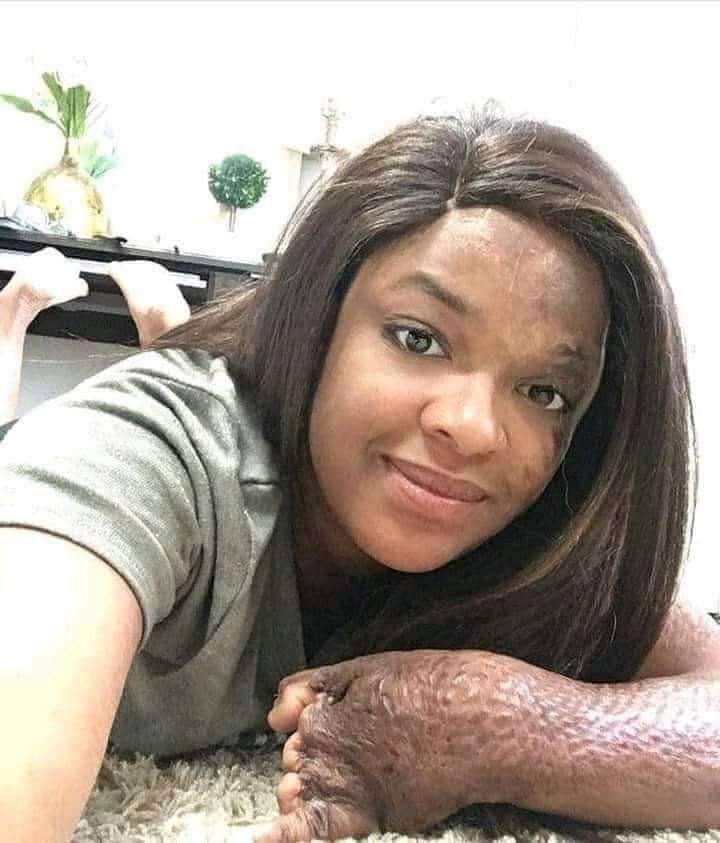 " I was burned over 60% of my body, lost four fingers, lost one of my ear and lost all of my hair that isn't able to grow back again. Those were the things I lost. But I gained so much more, I was given life, I am married and has three beautiful children.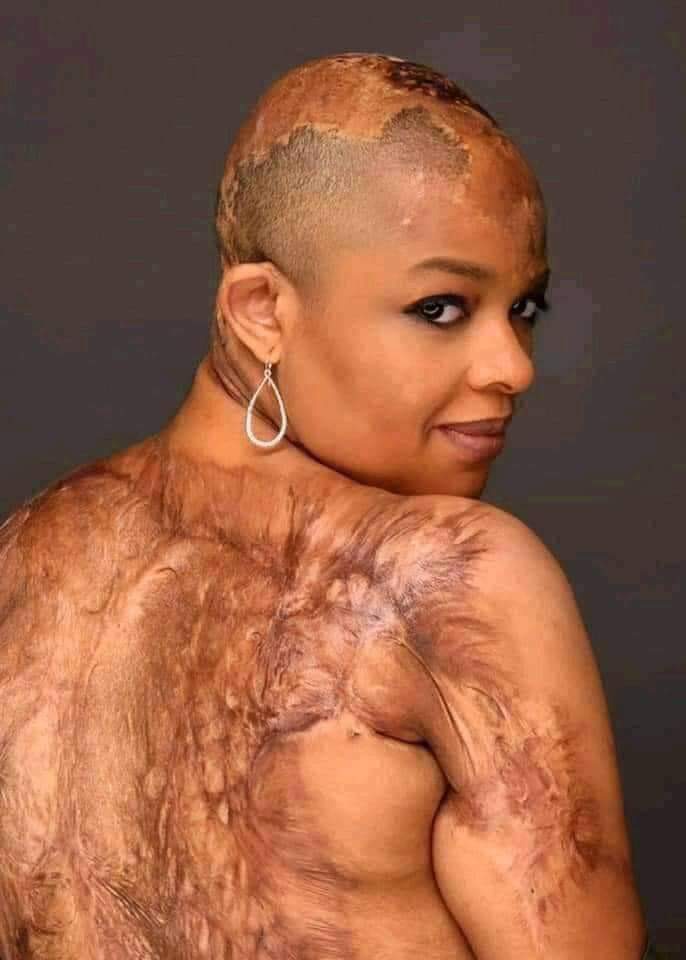 " I am blessed. No matter what you're going through in life no that you've been picked personally to live the life you're living. Through your bad days and good days, you're here!