8 Organizations You Can Access Capital for Your Business – Capital has always been a major setback for most startups especially in African countries coupled with the realization of poor amenities and this has really made most startups shut down their business operations.
The truth is, without cash flow, businesses find it difficult to operate and achieve their goals and as you may rightly know, every new business needs sustainability with expenses ranging from logistics, promotions/marketing, inventory, salaries, etc. How can this be achieved with little or no financial resources! But here is the good news.
There are organizations who have millions of dollars set aside for the funding small business enterprise. You might have come across some and maybe just ignore or you don't believe they are for real. These organizations range from personal foundations, corporate CSR, government grants and other special grants. Some of the grants can fund any kind of business enterprise,while others are meant to encourage investment in certain sectors of the economy. For instance, some grants are for small businesses interested in green renewable energy or in ecological conservation projects. Some grants are also meant for NGOs , Women or social enterprises – 8 Organizations You Can Access Capital for Your Business.
Recommended:
Let's take a lot at few of these organisations.
The Tony Elumelu Foundation Entrepreneurship Programme

The $100 Million Tony Elumelu Foundation Entrepreneurship Programme was established by Mr Tony Elumelu, the Chairman of UBA bank and Heirs Holdings. It is an annual programme, designed to empower the next generation of African entrepreneurs.
The $100 million programme, announced at the Tony Elumelu Foundation headquarters in Lagos, Nigeria, will identify and support 1,000 entrepreneurs from across the continent each year over the next 10 years.
The 10,000 start-ups and young businesses selected from across Africa will ultimately create one million new jobs and add $10 billion in annual revenues to Africas economy.
The Tony Elumelu Foundation Entrepreneurship Programme is open to citizens and legal residents of all 54 African countries.
Applications can be made by any for-profit business based in Africa in existence for less than three years, including new business ideas.
Click HERE for access any of the 8 Organizations You Can Access Capital for Your Business
2. Acumen Fund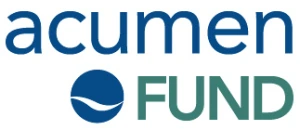 Acumen is a charity organisation incorporated in 2001 with seed capital from the Rockefeller Foundation, Cisco Systems Foundation and three individual philanthropists. The Acumen Fund invests in entrepreneurs who have the capability to bring sustainable solutions to big problems.
In May 2014, The Acumen Fund co-invested $1.5 million in Esoko Networks Limited (Esoko), a Ghanaian-built technology platform that connects African farmers to markets via mobile phones. In October 2014, Acumen announced a $1.4 million investment in SolarNow, a company that sells and finances solar home systems in Uganda.
Acumen is always looking for entrepreneurs who have new and innovative models for tackling poverty and who also meet their investment criteria.
To qualify for investment, entrepreneurs must be located in, or have significant operation or impact in East Africa, West Africa, India, Pakistan or Latin America.
3. Seedstars Africa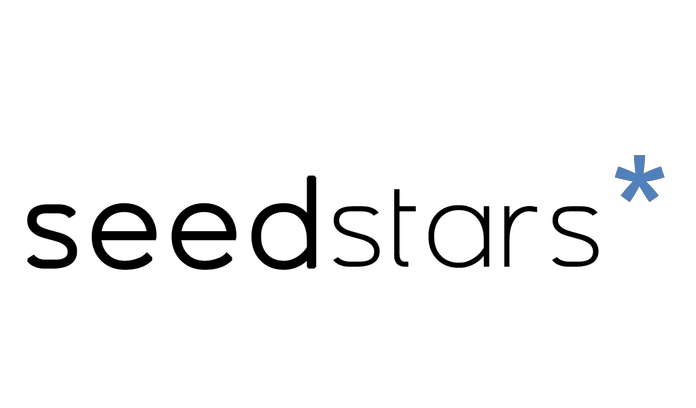 Seedstars Africa is a member of Seedstars Group, a Swiss-based venture builder that is active and invests in 35+ countries around the world especially in emerging markets in Asia, South America, The Middle East and Africa. Seedstars recently invested $330,000 in SimplePay, a young Nigerian third-party payment processing company that has created a solution which will likely disrupt payment services in Nigeria and Africa.
4. African Development Foundation
– Advertisment –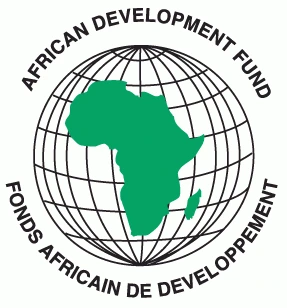 The African Development Foundation (ADF) is an independent Federal agency of the United States government that was established to support African-led development that grows community enterprises by providing seed capital and technical support.USADF connects community enterprises with capital and technical support. It helps organizations and businesses in Africa to create and sustain jobs, improve income levels, achieve greater food security, and address human development needs.
In 2014 alone, the USADF gave out 336 grants worth over $50 million and impacted over 1.3 million people in Africa.
U.S. African Development Foundation (USADF) is an independent U.S. Government agency established by Congress to support and invest in African owned and led enterprises which improve lives and livelihoods in poor and vulnerable African communities.
The USADF focuses on Small holder Farmers, youths, women and girls, and recovering communities. USADF invests grants of up to $250,000 directly to underserved community enterprises.
5. Africa Enterprise Challenge Fund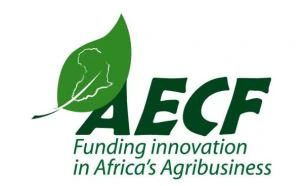 The Africa Enterprise Challenge Fund is a US$ 207m fund capitalized by multilateral and bilateral donors (the AECF donors) to stimulate private sector entrepreneurs in Africa.The AECF is supported by the governments of Australia, Denmark, Netherlands, Sweden and the United Kingdom, as well as the International Fund for Agricultural Development (IFAD).
The Fund awards grants and repayable grants to private sector companies to support innovative business ideas in agriculture, agribusiness, renewable energy, adaptation to climate change and access to information and financial services. The AECF makes its funding available through competitions. Private sector companies are invited to compete for AECF funds by submitting their new and innovative business ideas to a particular AECF competition. The best ideas are awarded up to US$1.5m in grants and interest free loans.
6. African Womens Development Fund (AWDF)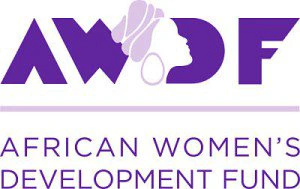 The AWDF is the first pan-African womens grant maker in Africa. Since the start of its operations in 2001, AWDF has provided US$17 million in grants to 800 womens organizations in 42 African countries. The AWDF is an institutional capacity-building and programme development fund, which aims to help build a culture of learning and partnerships within the African womens movement. In addition to raising money and awarding grants, the AWDF will attempt to strengthen the organisational capacities of its grantees.
The AWDF only funds local, national, sub-regional and regional organisations in Africa working towards womens empowerment in six thematic areas:
Womens Human Rights, Economic Empowerment and Livelihoods, Governance, Peace and Security, Reproductive Health and Rights, HIV/AIDS, Arts, Culture and Sports.
The AWDF only awards grants to organisations, not individuals. It awards grants ranging from $8,000 up to $50,000.
7. Agri-Vie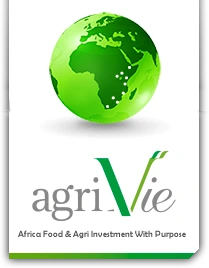 Agri-Vie is a private equity investment fund focused on food and agribusiness in Sub-Sahara Africa. Since it started in 2008, it has invested over $100m in Africas food and agribusiness sector.Its investments in Africa include: Dew Crisp (South Africa), Africa Juice (Ethiopia), Fairfield Dairy (South Africa), New Forests Company (Tanzania), Hygrotech (South Africa), Kariki Group (Kenya) and Vida Oils (Mozambique). Entrepreneurs with viable projects in Nigeria and other African countries are free to apply.
Agri-Vie focuses on the following areas: food and beverages, convenience foods (including fresh-packed and prepared foods), protein products including poultry, aquaculture and beef; value-added dairy products, including yoghurts, desserts, cultured milk; health & wellness products; forestry and timber products; agricultural inputs including seeds, bio-friendly fertilisers and crop-protection; food logistics cold chain, warehousing, distribution; and renewable energy.
8. eVA Fund

The eVentures Africa Fund (eVA Fund) was launched in January 2010 and is dedicated to mobilising capital and experience in the Netherlands/Europe to invest in small and medium-sized African internet related companies – 8 Organizations You Can Access Capital for Your Business.
eVA Fund exclusively provides funding to startups in sub-Saharan Africa. Some of its investments include: Nomanini, Verviant, Umuntu Media, and MoboFree.
The eVA Fund focuses on and invests only in companies that use technology within Africa to build world-class platforms that deliver local content for Africa. This includes startup businesses in the following areas: internet and/or mobile applications, platforms, e-commerce and solution-providers (i.e. not in infrastructure and hardware) – 8 Organizations You Can Access Capital for Your Business.